Top 10 android mobile games to play with friends at home mostly
Posted by:
ravi
on - 26 Jul 2021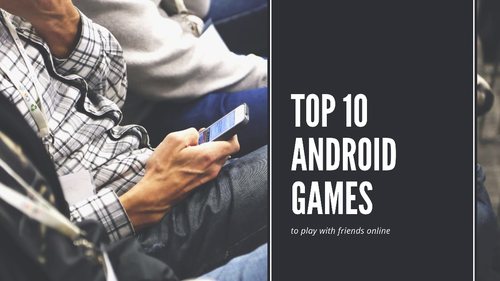 Earlier when android mobiles are not there we used to play indoor games with family and friends. Now in these modern era everyone has a android mobile where we can play android multiplayer games online with our long distance friends and family during Lockdown
Playing with friends is always fun, and in the current situation around the world, such mobile games are a great way to enjoy and pass time with friends
If you're looking for something to play with your friends and family, here are the list of best Android multiplayer games!
Top 10 Android Mobile Multiplayer games to play with friends online
1. COD mobile (Call of duty mobile)

COD call of duty Mobile is one of the best online multiplayer game like PUBG which can you play with friends. You can play this game with your friends. The graphics of this game are nice. The best thing in this game you can chat with your friends and your teammates. The controls of game are good as required in codm. Call of Duty: Mobile is a free-to-play shooter video game developed by TiMi Studios and published by Activision for Android and iOS.Call of Duty: Mobile Garena introduces a third-person perspective during Battle Royale matches; though the ubiquitous first-person viewpoint is also a choice.COD Mobile Battle Royale is one mode to play as part of the entire Call of Duty: Mobile gaming experience. Consult previous Activision Games Blog posts to discover more about the menus, loadouts, characters, and multiplayer maps, and look for further information in the coming weeks.
Total 100 rivals on a large-scale, sprawling Battle Royale map available in COD Mobile Garena.
Individual, Two-person, or Four-person players can play on the map with friends , so you can choose a match and play individually, as part of a pair, or as a Squad Team.
Choose from one of six initial classes, each with their own ability and skill.
The mode features similar rules to Call of Duty: Black Ops 4's Blackout map; drop in from above, find weapons and gear, survive on the ground, and eliminate all to win!
Reviving teammates introduces a dog tag retrieval, with successfully-healed friends dropping in from a cargo plane once they are healed.
The game can be played in either a third or first-person perspective, which you decide on before the match begins.
Storage: 2.7 GB
Call of duty mobile download Apk
2. Asphalt 9: Legends - Epic Arcade Car Racing Game

Asphalt 9: Legends multiplayer games features a top roster of real hyper cars for you to drive that is unlike that found in any other game, from renowned car manufacturers like Ferrari, Porsche, Lamborghini and W Motors. You're free to pick the dream car you need and race across spectacular locations against rival speed machines around the world. Hit the fast track and leave your limits in the dust to become a Legend of the Track!. Asphalt 9 game controls as you take the wheel of over 50 prestigious dream cars across 70 gravity-defying tracks. Complete over 800 events in the solo Career mode and face up to 7 players in real time in the multiplayer mode with friends.
3. Clash of clans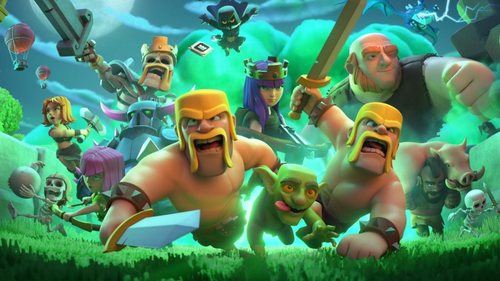 Join millions of players worldwide as you build your village, raise a clan, and compete in epic Clan Wars!
New Features in Clash of clans:
● Take to the skies and demolish enemy defenses with a brand-new Air unit: Dragon Rider!
● Is it a Rocket? Is it a Balloon? It is both! Introducing Rocket Balloon, the latest Super Troop!
● New building and troop levels for Town Hall 14, and the highly-anticipated army sharing feature!
The game is set in a fantasy-themed persistent world where the player is a chief of a village. Clash of Clans tasks players to build their own village using the resources gained from attacking other player's villages or producing them at own village. To attack, players train different kinds of troops using resources. The main resources are gold, elixir and dark elixir. Players can conjoin to create clans, groups of up to fifty people, who can then participate in Clan Wars together, donate and receive troops, and chat with each other.
Source-Wikipedia
4. Among Us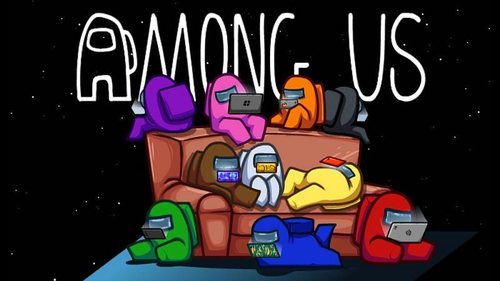 Join your teammates or freinds in a multiplayer game of teamwork and betrayal! Play online or over local wifi with 4-15 players as you attempt to hold your spaceship. This is actually an obvious option, but it is impossible not to mention it on our list, as it is by far the most popular multiplayer game. Here you will be a fun creature that you can customize with fun hats. There are two types of players in the game: crew members and imposters. Crew members perform different tasks, and imposters try to kill crew members. Crew members must calculate imposters and throw them out of the ship.
Play online or over local WiFi with 4-10 players as you attempt to prep your spaceship for departure, but beware as one will be an impostor bent on killing everyone!
5. Free Fire Garena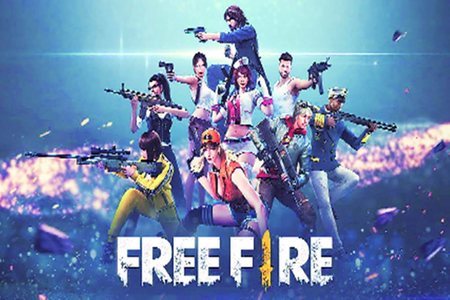 Free Fire is the ultimate survival shooter game available on mobile. Each 10-minute game places you on a remote island where you are pit against 49 other players, all seeking survival. Players freely choose their starting point with their parachute, and aim to stay in the safe zone for as long as possible. Drive vehicles to explore the vast map, hide in wild, or become invisible by proning under grass or rifts. Ambush, snipe, survive, there is only one goal: to survive and answer the call of duty. Clash squad is best mode.
Garena Free Fire is a battle royale game, developed by 111 Dots Studio and published by Garena for Android and iOS.In Free Fire you can Search for weapons, stay in the play zone, loot your enemies and become the last man standing. Along the way, go for legendary airdrops while avoiding airstrikes to gain that little edge against other players.
Free
diamonds
Free Fire
Diamonds are the in-game money of Free Fire, and they are utilized for various purposes. There are various apps available called free diamonds for free fire on google play store where you can get up to 1000 diamonds for free for free fire games Free Fire Top-up Diamonds Codashop
Get Free Fire Diamond top up at Codashop. First go to Codashop free fire top-up website and enter your Free fire user ID, select the amount of Diamonds you wish to purchase, complete the payment and the Diamonds will be added to your Free Fire account.
Size: 710 MB
6. Lords mobile: Tower defense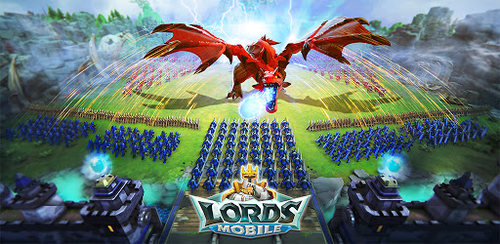 This game is very interesting you have to build your own empire. Win battles by fighting with global players. Extend your empire. This game have 3D graphics and animated battles.Upgrade buildings, conduct research, train your troops, level your Heroes and lead your Kingdom well to prosper! Download now to enjoy this game.
Size: 318 mb
7.Mini militia- Doodle army 2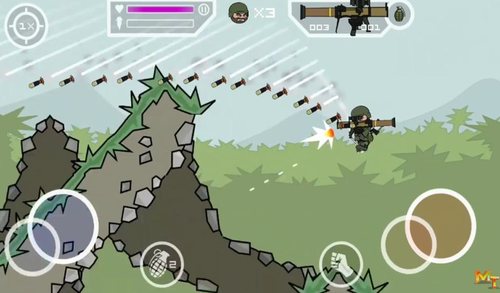 One of the most addicting and fun multiplayer 2D shooters has been updated! Mini Militia - Doodle Army 2 is all about intense multiplayer combat! Battle with up to 6 players online in this fun 2D cartoon-themed cross between Soldat and Halo, inspired by the original stickman shooter, Doodle Army.
Key features: .
Online multiplayer with up to 6 players.
Intuitive dual stick shooting controls with jetpack flight .
Over 20 maps to explore .
A wide range of modern and futuristic weapon types .
Offline Survival mode
Storage: 40 mb
8. Horrorfield- Multiplayer horror survival game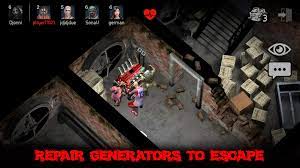 Maniac vs survivors, slay the victims or run away from scary psycho's camp! Online team-based action horror. Play with others in real time. Who will get caught and sacrificed by the angry butcher, and who will escape and stay alive? It's all up to you.
Storage: 103 mb
9. Ludo king

Ludo is board game played between friends and family. Best casual dice game!
Voice Chat available!
Most popular Ludo game. A first Ludo game of its kind available on mobile since 2016! Ludo King™ is a classic board game played between friends and family. Play the dice game of kings! Recall your childhood!
Ludo King is a cross platform multiplayer game that supports Desktop, Android, iOS and Windows mobile platform at same time. This game also support offline mode, where player can play with Computer or, Local multiplayer (pass and play mode). Ludo King is also a favorite game of Bollywood superstars and Indian cricket stars. Play this dice game Ludo King. Best casual game in board games.
Storage: 51 mb
10.Virtual Tennis Challenge

Slice, lob and hit your best top spin as you take on the world's best and compete against 50 players in 18 stadiums around the globe. Build concentration by making plays that match your player's style; unleashing a super shot that will make your opponent sweat. Enjoy hours of game play through different modes, shots and courts.

Virtual Tennis Challenge joins the SEGA Forever classic games collection, a treasure trove of free SEGA console classics brought to life on mobile for the first time!
Views :1358, Replies :1
❤