How to file TDS Return in India - Enterslice
Posted by:
enterslicegroup
on - 21 Mar 2021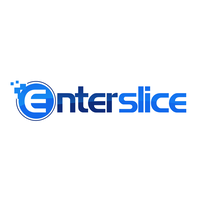 TDS stands for tax deduction at source, is the practice of reducing tax evasion and is collected by the Income-tax department whenever there is a transaction taking place. TDS returns, which is a quarterly statement; that has to be submitted to the IT department
Procedure for TDS Return Filing
Start with the input of TDS return filing details in the software or in the return preparation utility and the process it.

Now select an option for the uploading of the TDS return for e-filing to the e-filing portal of the income tax department. This shall then generate a ZIP file for you of your processed TDS return. Save it.

Go to the DSC management utility and select the bulk upload for the option. Attach your ZIP file to this and then put your TAN and PAN. Next, pick the DSC option which will be either ".pfx" or the USB token file. Then just select your DSC certificate and then generate a DSC file and then save it.

Again log on to the income tax department portal your tax deductor or the collector id and then select the tab saying "upload TDS return"  give all the required details and then click on the submit button.

Finally, after all this, A token number will be generated that can be checked from the option saying "view filed a return" on the website of e-filing. And here your TDS return e-filing process is complete.