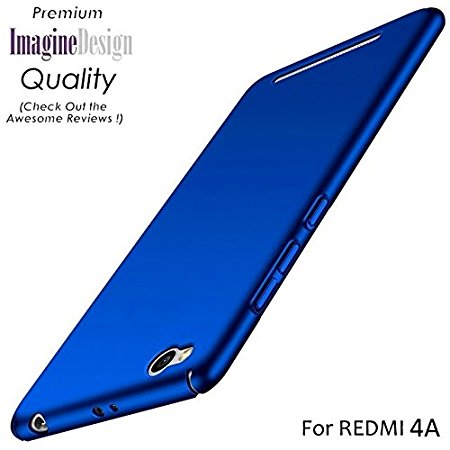 INTRODUCING OUR "360 DEGREE HARD CASE - ALL SIDES COVERAGE SERIES" - No Need of Bulky Cases Now ! This Amazing Case Protects Your Device From ALL SIDES without adding weight.
Superior Finish : Our Patent applied Embedded Infused Color Technology (EICT2). This is Not TPU which loosens after some time. This is Hard Case with an Xtremely Thin Profile yet being Ultra Tough and highly durable due to the Eco Friendly High Density PolyCarbonate Used.
Industry Proven Quality Testing by our Eight Stage Reliability Test. Scratch Proof Coating for lasting Durability. Rubberised Hard Case UltraSmooth feel.
UBER BLUE colour with MATTE finish. Sweat and Fingerprint proof, Anti-dust, washable & tear-resistant. Features the Upper lip build design to help protect the screen when face down on a flat surface.
A Message from Authorised Seller ImagineDesign: Our customers love our products and make repetitive purchases. Most orders are dispatched within 24 hours giving you a faster delivery. Just try our products and world class services; you will never go with other brands. Check for our original packaging for brand authenticity.
Steps to Get the Deal
Click Buy Button
You will be Redirected to Amazon from Drillthedeal
Add the

Hard Case Back Cover For XIAOMI MI REDMI 4A - Blue

To Cart
Make payment of Rs.299.00