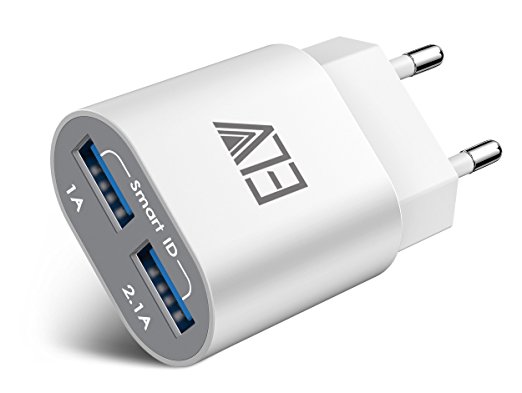 PERFECT DESIGN : Intelligent circuit design protects against short circuiting, over-heating, over-currents, and over-charging. Charging stops when battery is full.
EASY TO USE: The Dual smart USB ports quickly and easily identify your mobile devices, to provide optimal charging efficiency automatically.
DURABILITY : Heavy-duty plastic outer shell and premium circuitry ensure lifetime reliability.
COMPATIBILITY : Accepts any USB cable, Will work with your device wall adapter, Compatible with : Android Smartphone, Samsung Galaxy, iPhone, iPad, Androids, iOS, etc.
IDEAL CHARGER WITH 3 MONTHS WARRANTY : It can distinguish between products customization manner, To achieve the matching of all USB equipment charging products perfectly, This product have 3 months warranty.
Steps to Get the Deal
Click Buy Button
You will be Redirected to Amazon from Drillthedeal
Add the

ELV 2 Port Auto Detect Technology USB Wall Travel Charger Adapter

To Cart
Make payment of Rs.349.00